Frequently Asked Questions About Entrepreneurship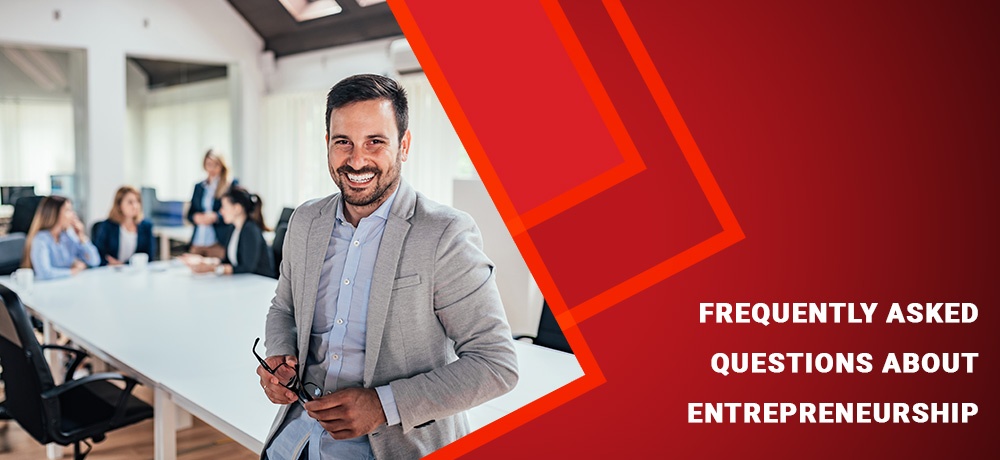 If you're new to entrepreneurship and have been running a business for only a few days, months, or perhaps a year, you may have several questions and doubts on your mind. These may pertain to general processes, management titles, or even simple aspects like time management. To clear your confusion and arm you with the information you need to make the right decisions, Vital Standards has answered some of the most frequently asked questions about entrepreneurship. These answers are based on our personal experience so that you have first-hand information to improve your operations.
1. How do you manage your time?
As an entrepreneur, without a doubt, time is your most valuable and limited asset. You cannot create more hours in the day, but if you optimize your schedule, you can achieve more. First, create a schedule, a to-do list, and list your priorities. Next, batch your time so that you get ten small yet tedious things done in the span of, say, twenty minutes and take a small break to recharge for the next task at hand. You can also alternate between exciting and boring tasks, ensuring you keep yourself engaged and motivated.
2. How is being a CEO different from being a manager?
Well, in short, as a CEO (chief executive officer), you manage people but do not report to anyone, unlike a manager. Obviously, to run a successful business, a CEO does take the advice of those in the know. The difference is they choose when, how, and what to share regarding the runnings of the company. Similarly, as a CEO, everyone in your network is a partner, and your success depends on the team's effort.
3. What is your office culture like?
At Vital Standards, we pride ourselves on our values, including honesty, integrity, work ethic, and appreciation. To achieve this, we have an open-door policy in an effort to encourage comfortable sharing amongst the team. Similarly, we value growth, a positive mindset, and give our all, ensuring results for our partners, clients, and representatives.
4. What causes businesses to explode with growth?
This is a hard one. But, we believe that successful business growth comes from creating a team of highly motivated individuals. In the end, personal development leads to professional growth and ultimately to business success that is consistent and remarkable to behold.
5. What makes you different from other businesses?
Our business is entirely independent, and we are not a franchise, so each owner has complete freedom over how they wish to run their office. We also have contracts with clients such as Nestle and Deer Park Waters, but our marketing company is small with a team of ten to fifteen well-trained professionals. The main difference between other companies and us is that we welcome growth, but our goal is also to put as many people as possible in business as CEOs so that we can decrease the unemployment rate and help the environment with our products and services.
If you have any more questions about marketing and sales, get in touch with the experts at Vital Standards. As the best direct sales and marketing firm in South Carolina, we provide cutting-edge marketing services to many well-known firms, and we love delivering high-quality services to all our clients. Our marketing solutions put analysis and strategy before design and implementation, making sure we draw the right people at the right time.
To learn more about how we can help you, please click here or contact us by clicking here.
---
---